Development Review for staff
When we are caught up in the day to day challenges of managing our priorities, we don't always take time to stop and take stock. An annual Development Review is an opportunity to do just that - to pause and reflect. It's a chance to sit down, talk about you and your role, and to plan ahead with a person who can offer guidance and feedback.
Update on Development Review process
You will now find your Development Review forms in Develop, your learning & development platform. You can find full guidance here about completing your new-look Review form, including a how-to video. If you have recently completed an interim form, you can also find advice on uploading this to Develop.
Development Review at University of Bristol
Why is a Development Review important?
It is important because it offers every member of staff a chance to:
Reflect on their work and how it supports the overall success of the University

Feel motivated and valued in their work

Recognise how they can thrive and reach their potential

Have the time to reflect on where they are in their career, and where they want to get to




Receive guidance and support with their career development
What is a Development Review?
A Development Review is an open, supportive, two-way coaching-style discussion between a reviewer and a reviewee. In most cases the reviewer will be the reviewee's line manager, but in some cases an experienced colleague may be appointed by senior management to fulfil the role of reviewer.
These meetings are structured around three activities:
Looking back over the last 12 months

Looking forward and planning ahead

Agreeing and summarising outcomes and actions
The topics discussed can include:
Reflecting on the work completed since the last review

Recognising the reviewee's contribution and achievements

Talking about health and wellbeing at work

Clarifying expectations of the reviewee's role

Discussing career aspirations
Talking about opportunities for training and development
Planning ahead and looking at the current and future priorities to focus on going forward

Setting objectives/expectations/goals or aims

Discussing any issues or barriers the reviewee is facing
Using coaching-style conversations in a Development Review
A useful format for a Development Review is a coaching-style conversation in which line managers facilitate problem-solving and help employees' think about their development by asking thought-provoking questions and offering guidance and support.
DR and its role in relation to Performance Management
Performance management is a holistic, on-going process bringing together many of the elements that make up the practices of effective people management, e.g. work allocation, regular 1 to 1 meetings, wellbeing, development conversations (including career), capability etc. It is not solely about dealing with under-performance issues and includes all aspects of an individual's contribution.
Whilst the Development Review meeting does provide a valuable opportunity to take stock of someone's performance across a whole year it is not the place for the reviewer to introduce new issues. There should be no unexpected surprises for the reviewee related to their performance. Any under-performance issues must be raised with them first outside of this meeting and at the earliest opportunity with the aim of finding ways to resolve them. They should not be 'saved' to bring up for the first time at a Development Review meeting.
New starters
It would normally be expected that new staff would participate in the Development Review process. The Initial Service Review (ISR) process and Development Review should be complementary. ISR is obviously very important and will focus on early progress and performance in the role. In the first year, these discussions should sit alongside and complement Development Review discussions around objective setting, development needs, etc. It is very important to clarify expectations early on and establishing and recording agreed objectives in the first year of an individual's career here is an important part of this. These objectives can then be carried forward to support a wider Development Review discussion in the following year, looking both backward and forward.
Who should have a Development Review?
All staff at the university are expected to take part in an annual Development Review conversation - whether you are academic (including research staff) or professional services staff, if you are full time, part time and fixed term staff, and whether new to the university or a long-standing employee. Full participation in the review process is part of the 'citizenship' required of everyone working at the university.

Length and location of the meeting:
There is no fixed length for the meeting but to make it a meaningful conversation a minimum of 90 minutes should be set aside. It should either take place online if you are working remotely, or if you are working on campus in a suitable location where it can be assured there will be no interruptions, e.g. a meeting room, an office or other private space away from the regular workplace. Please follow COVID regulations. The meeting shouldn't be held in a public space, such as a café, as this could undermine confidentiality and could make it difficult to have a frank discussion.
After the Review meeting
A key outcome from the meeting should be the setting of a clear plan for the future which can be referred to at the next Development Review and throughout the year. Once the review meeting has taken place the outcomes are agreed between the reviewer and the reviewee and recorded as a personal record.
Although there is a minimum requirement of one review meeting a year, the reviewer and the reviewee can agree to have interim meetings - perhaps to review how the objectives/ expectations/ goals/ or aims are going.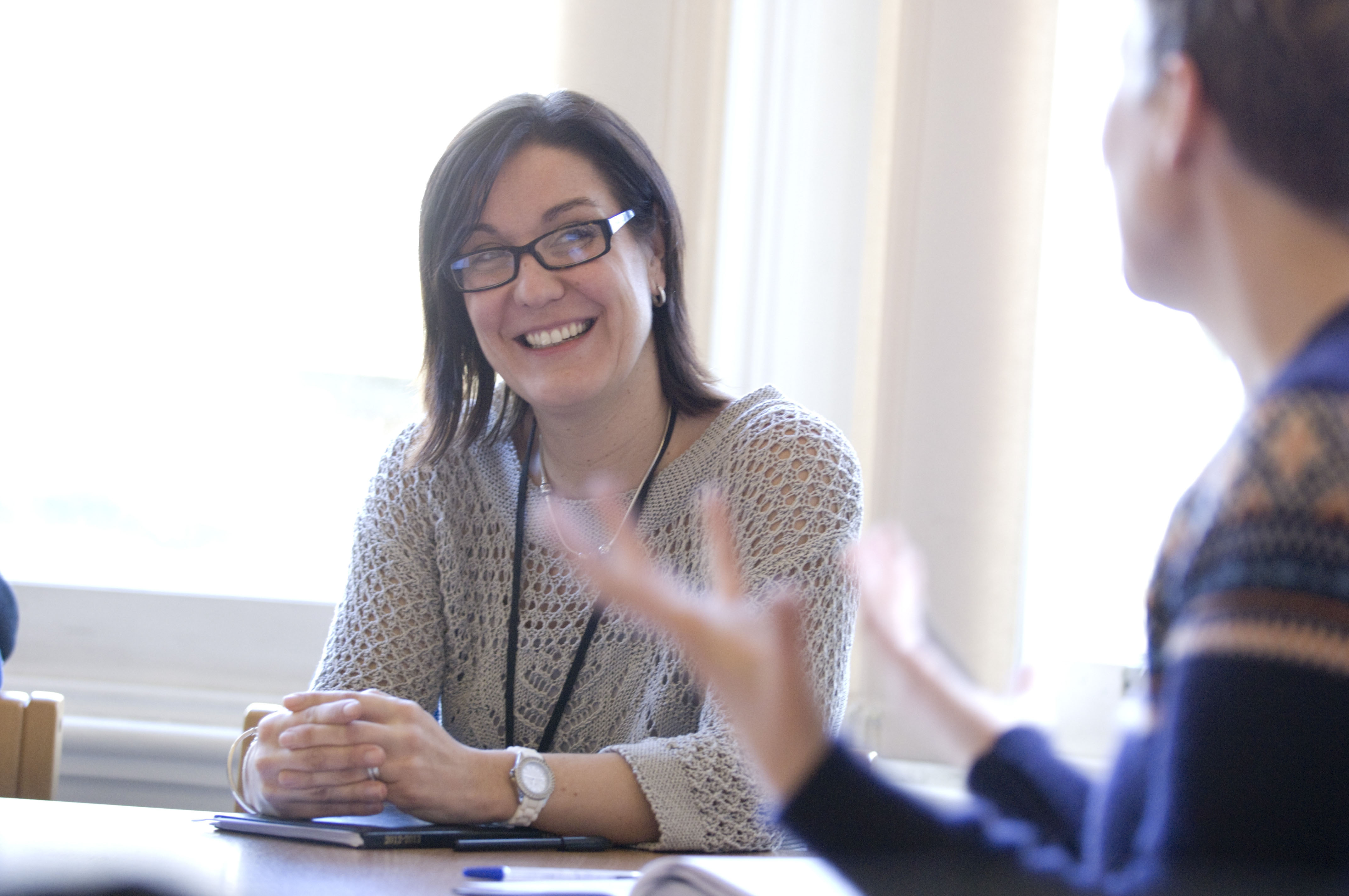 Browse and book courses and programmes in Develop, your learning and development platform
Develop is where you access your Development Review forms, which are designed to make the process of recording your review meeting as straightforward as possible