Peer learning communities
Learning from and sharing knowledge with your peers can be one of the most powerful forms of professional learning and development.
The University supports a growing number of peer learning communities, empowering staff to share invaluable knowledge and insights, learn new skills from each other and grow their personal networks. These communities can be incredibly powerful learning forums, especially in an organisation as large and diverse as ours.
Starting your own peer learning community
If you are thinking of setting up your own peer learning community, or community of practice, have a look at the guidance document‌‌ PLC guidance (PDF, 874kB) to help you reflect on the questions you should ask beforehand, how to get started, how to maintain momentum, and how to evaluate whether your community is meeting the needs of its members.
You may also like to view examples of events or activities you could run to engage with your community effectively: PLC activity templates (PDF, 478kB)
Current peer learning communities
Below are some of the peer learning communities currently supported by Staff Development, but there are likely to be many more informal groups out there. You may even wish to set up your own - if so, we can help you get up and running.
---
Resource Managers Group
The Resource Managers Group provides resource managers in Schools and Faculties with a supportive environment for peer networking and professional development. The quarterly meetings feature a combination of speaker presentations, discussion and training. Lunch is provided to enable informal discussion.
Find out more: on the RMG SharePoint site or by contacting the Co-Chairs, Jill Walsh and Sarah McAlinden.
---
School Managers
Monthly(ish!) 'brown bag' lunchtime meeting for School Managers to come together and share topical information and ideas, explore key development topics and hear from relevant speakers.
Find out more: New School Managers may contact sd-course@bristol.ac.uk to be added to the mailing group.
---
Research Professionals Network
Who are we?
We are a peer-led network, primarily for Faculty-based professional services staff who manage or have oversight of research and related activities.
We aim to enhance the working experience of our members and to maximise opportunities to add value to the University by:
providing peer support and sharing best practice
facilitating collaboration through open discussion and sharing of experiences and ideas
identifying relevant individual and group development opportunities
providing a platform from which to engage with the University Centre to catalyse positive action on issues affecting the strategy and delivery of research
The Network has expanded significantly since it was formed in 2018 and now includes research staff in RED, and the University Research Institutes.
What do we do?
Recent events have included seminars on Supporting the Research Project Life Cycle, University Research Institutes, the University Research Strategy and Coping with Covid.
We welcome ideas from all members on what you would find most useful for future events.
Who can join?
Anyone in a research management or coordinating role. Please contact Alison.Denny@bristol.ac.uk to be added to the Network.
---
Communications and Marketing Network
Do communications and marketing form part of your role in some way? Do you regularly create written or digital content for staff or student audiences, such as newsletters, webpages or press releases? Do you manage marketing campaigns or social media platforms for your team or school?

You don't have to work in the Comms and Marketing division to be required to perform these types of tasks. Many roles across the University require strong comms and marketing skills, regardless of the role title.

This network is for any University staff member who would like to learn from and network with other staff from around the University who carry out comms and marketing duties. Our regular meetings are an opportunity to share skills, ideas and best practice, and feature advice and input from internal and external experts. You don't have the central Comms and Marketing team, but who would like to network with other communications staff from around the University. Our regular meetings are an opportunity to share ideas and best practice.
Find out more: Network membership is managed via a Microsoft Group - to join the group, please follow this link.
---
Executive Support Network
A community for those across the University in Executive Support roles to network, share information, ideas, best practice, and hear from guest speakers on subjects related to their areas of responsibility. Lunchtime meet-ups arranged bi-monthly.
Find out more: Join the Yammer group and start a conversation, or contact the Chair, Laurie Jones, for more information.
---
Research Staff Representation and Working Party
The Research Staff Working Party
The Research Staff Working Party meets three times per year and is chaired by Professor Deborah Wilson, Faculty Research Director. Minutes of the previous meetings are available. This group reports to the University HR Committee and the University Research Committee.
The Research Staff Reps Committee
The Research Staff Reps Committee represents research staff from across the institution and facilitates engagement within the University. The committee meets six times a year, either side of the Working Party meetings. New members welcome.
---
Engaged Learning Community
Engaged Learning gives students the opportunity to apply skills and knowledge from their academic studies to a real-world question, by working in partnership with community organisations through a variety of methods including consultancy, placements and co-production.
The Engaged Learning Community is a joint Careers Service/ BILT peer support network for academics and professional service staff interested in Engaged Learning Opportunities. The Community aims to facilitate peer-to-peer support to share learning and develop solutions to challenges around developing pedagogy and processes for Engaged Learning projects.
Visit the SharePoint site to find out more or contact Hannah Tweddell.
---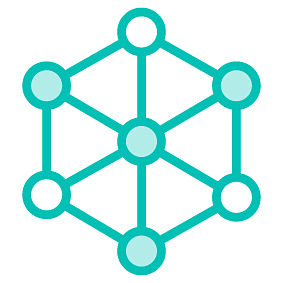 Read more about what a peer learning community is and how they can support learning
Start your own community
If you'd like support with setting up your own peer network, contact sd-course@bristol.ac.uk.