When you arrive
What to do when you arrive and advice on how to settle in successfully.
Student support services
Our dedicated teams are here to help you throughout your time at university. Find out about our support services for students.
Get ready to study
Discover what studying at university will be like and what study support and study skills are available. Find out how to get ready to study.
Explore the campus and Bristol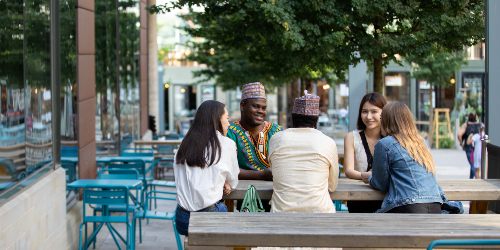 Getting around campus, activities to join in with and support for living and studying.
University of Bristol app
Make the most of your time at Bristol. Download from Google Play or the App Store.